Have you recently encountered some kids holding cute designs of cotton candies at Island City Mall? Cotton candy with a design is quite popular at ICM now.
In Bohol, cotton candies are already popular. These are mostly sold during fiesta celebrations outside of the church. These are engaging to the eyes of the kids as well as the adults also to reminisce our childhood.
At the 3rd floor of the Island City Mall, a cotton candy stall is catching the attention of the kids and the kids at heart. Cleo's cotton candy is the name of the stall. It is located near the World of Fun.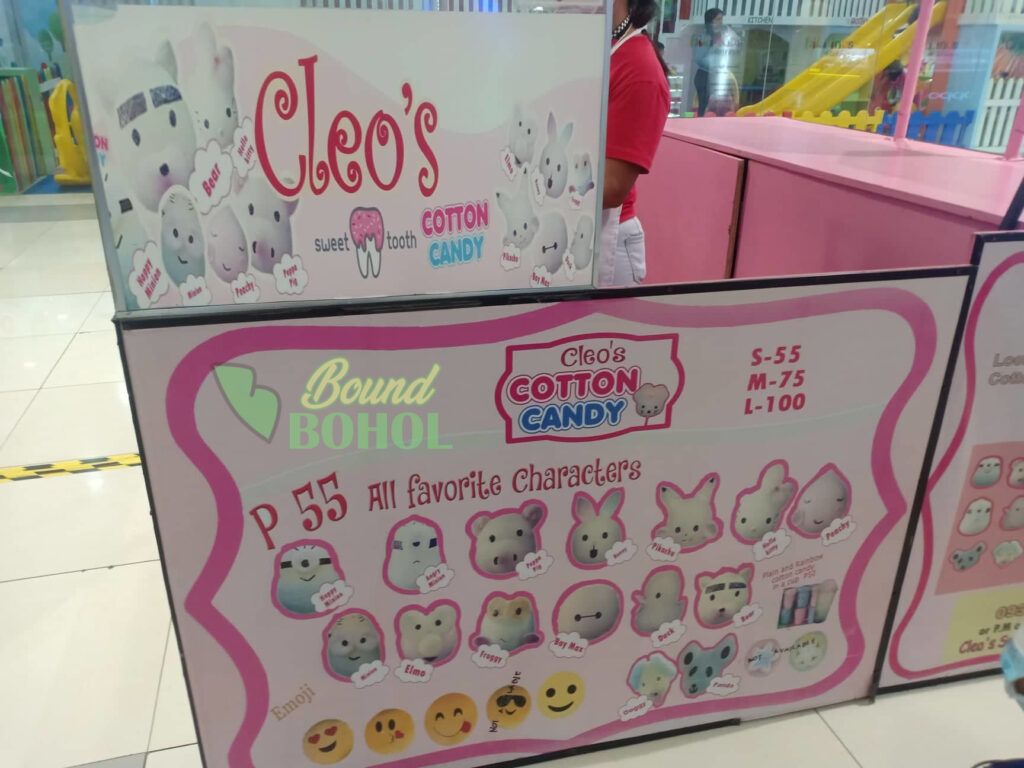 Cleo's Cotton Candy Price:
Small – P55
Medium – P75
Large – P100
Here are some of the characters that can be designed on the cotton candy:
Happy minion
Angry minion
Peppa pig
Bunny
Pikachu
Hello kitty
Peachy
Minion
Elmo
Froggy
Bay max
Duck
Bear
Doggy
Panda
And emojis
Personal Experience
One day, after buying some important items at the ground floor, we have decided to try the unique candy candy. The kids were very excited to try. When we arrived at the 3rd floor, they immediately run into the stall and pick the design. They have ordered a Pikachu and a bunny designs. While the cotton candies were prepared, I was very eager to know how it has been prepared. With sugar turned into cotton-like candies, the colors have been added. From that, the designs have been created and seaweeds were used to design on some parts of the character.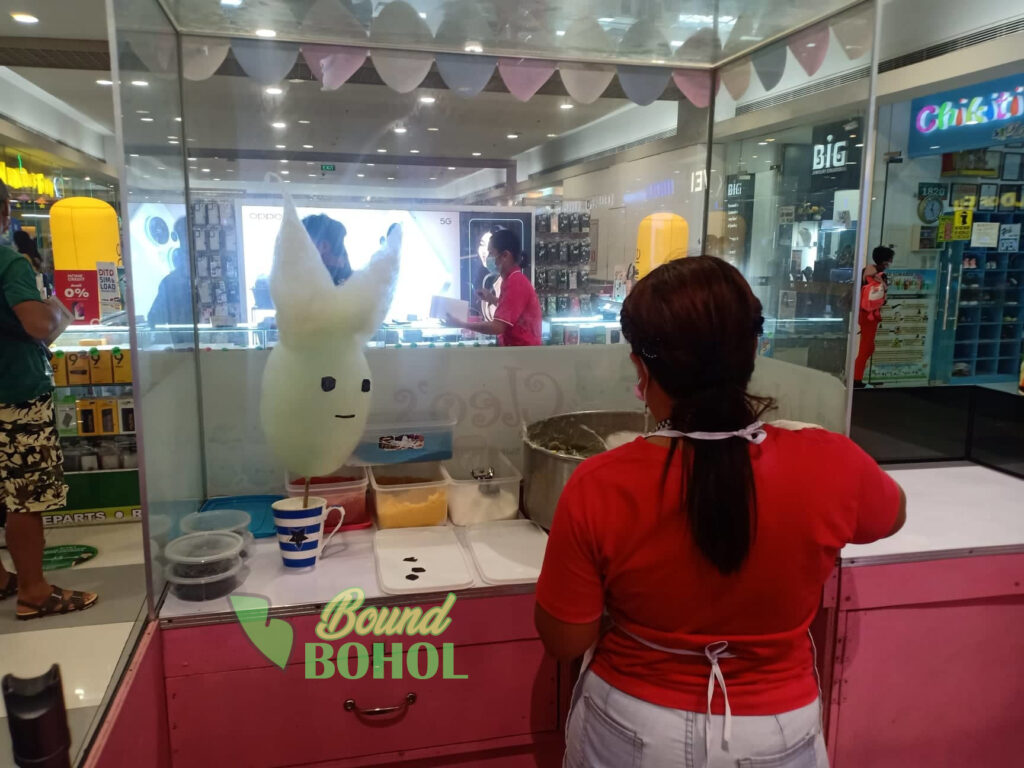 As expected, the kids were very happy to see the result. A little picture-taking and then they immediately eat the cotton candies.
Contact Details
If you are looking for unique cotton candy on your bithdays, weddings or any events, Cleo's Cotton Candy accepts your orders and bookings. You may contact them through the details below.
Contact Number: 0936-126-8017
Facebook Page: Cleo's Sweet Tooth Dumaguete
Enjoy. Have fun! 🙂