A photo of a cow inside a classroom is now going viral. The incident happened in Laparan Elementary School in the town of Jagna in Bohol. The class of Grade 6 students was in chaos when a cow suddenly went inside the classroom.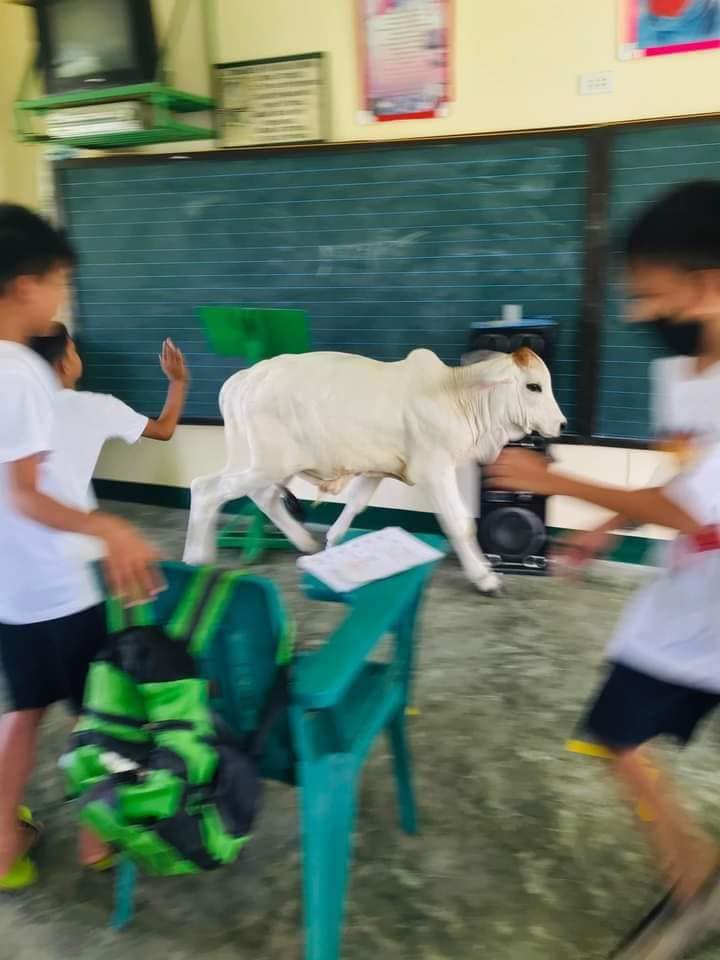 Grade school teacher Neneng Galaura shared on Facebook the photos of her students trying to lead the cow outside of the classroom.
Neneng Galaura also called the owner of the cow to tie tightly in order not to go wander off again.
"Be responsible kay dako kaayong disturbo kung dili ninyo huktan," Galaura wrote.
No one was hurt during the incident.