Fast service.
Mouth-watering grilled food.
Spacious place.
These are just only few of the good words that Ribshack can be described. Ribshack just opened their new branch at Alturas Mall in Tagbilaran City, Bohol. It is located at the 2nd floor of the mall.
It is now gaining the attention of the Boholanos. Netizens are kept on posting good feedback with great reviews about the place. This made us curious to dine at the place also.
What's on their MeNU?
Ribshack offers a variety of grilled foods. Spareribs is their bestseller but Backribs is also a must try.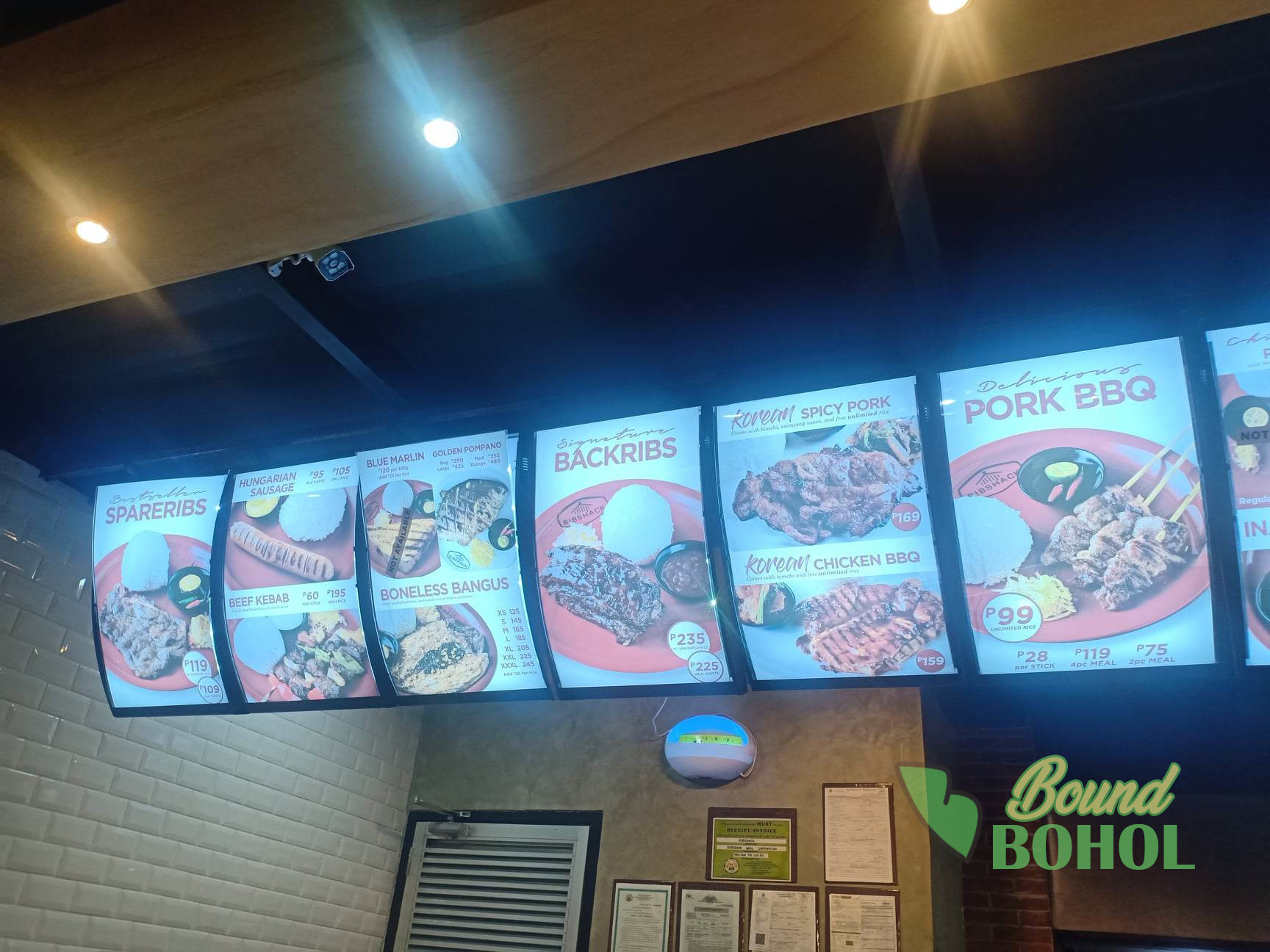 – Spareribs
– Hungarian Sausage
– Beef Kebab
– Blue Marlin
– Boneless Bangus
– Backribs
– Korean Spicy Pork
– Korean Chicken BBQ
– Pork BBQ
– Chicken Inasal
– Inasal Steak
– Drinks (Lemonade, Soda, Iced Tea, Water)
– Add-ons (Rice, Atchara, Black Sambo, Pork BBQ Stick, Beef Kebab Stick, Kimchi, Backribs Sauce, Garlic Sauce, Ssamjang Sauce, Korean BBQ Sauce)
Something is unique on their menu, that is because of the UNLI RICE on all meals. They also have ala carte orders (no rice) but only a difference of 10 pesos on the price compared to unli rice. So, be careful in making life decisions 🙂 . It is either you'll go with unli rice or no rice. But, you have the choice not to add rice, of course.
Order Process
Like any other fast-food restaurants, lining up is necessary to give your food orders. Menu is posted at the entrance of the restaurant. Above the counters, display of the menu are also available. In our case, it was quite fast. We were just thinking of what to order when it was suddenly our turn to order.
Next step, pay your order. 🙂
Foods are processed right in front of you. Grilling are also done at the back of the ordering counters. Order number is given to have the foods served once ready.
After paying, look for your place to eat. Ribshack Alturas has a spacious area. There are various spaces to choose from for solo, family or groups.
Wait for your order to be served. This is where we got shocked because we just have to settle ourselves when the foods arrived. It was fast.
Enjoy your meal. If a cup of rice is not enough, there are rice servers who keep on roaming around the place to serve those who wants to get unlimited rice.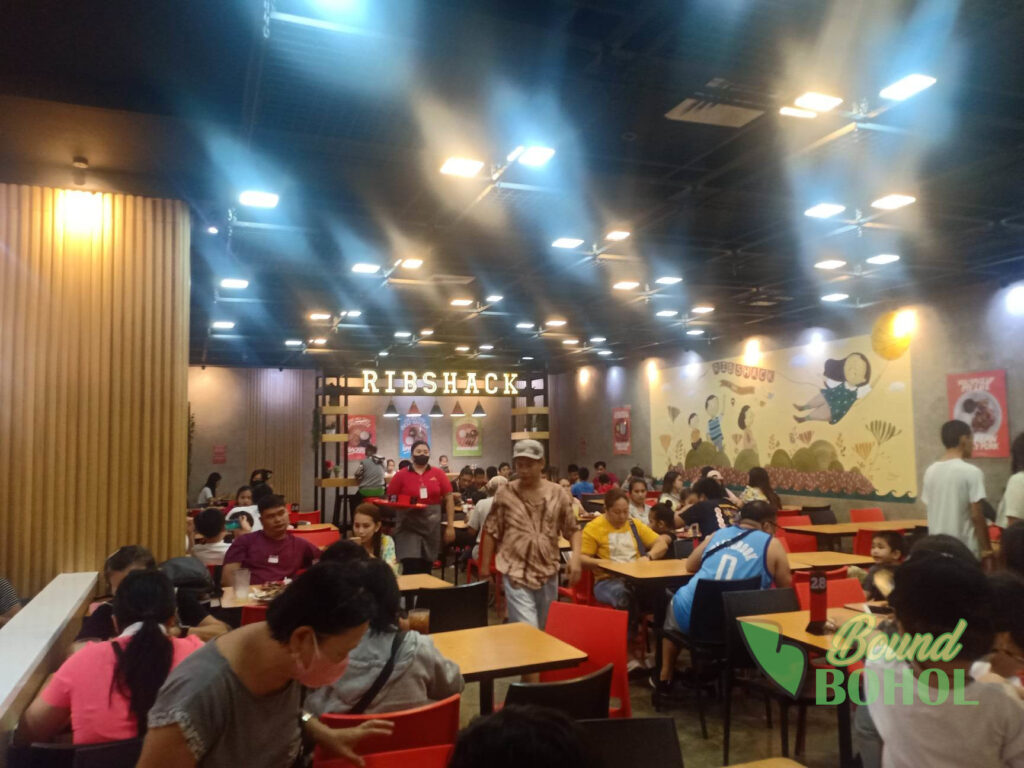 Are we going to dine again?
Definitely, yes! We tried backribs, inasal steak and pork bbq. The foods were great and delicious. The sauce of the backribs is very delicious that is perfect with the soft meat of the backribs. The barbecue and the inasal steak are good also with the sawsawan (soy sauce, calamansi and chicken oil).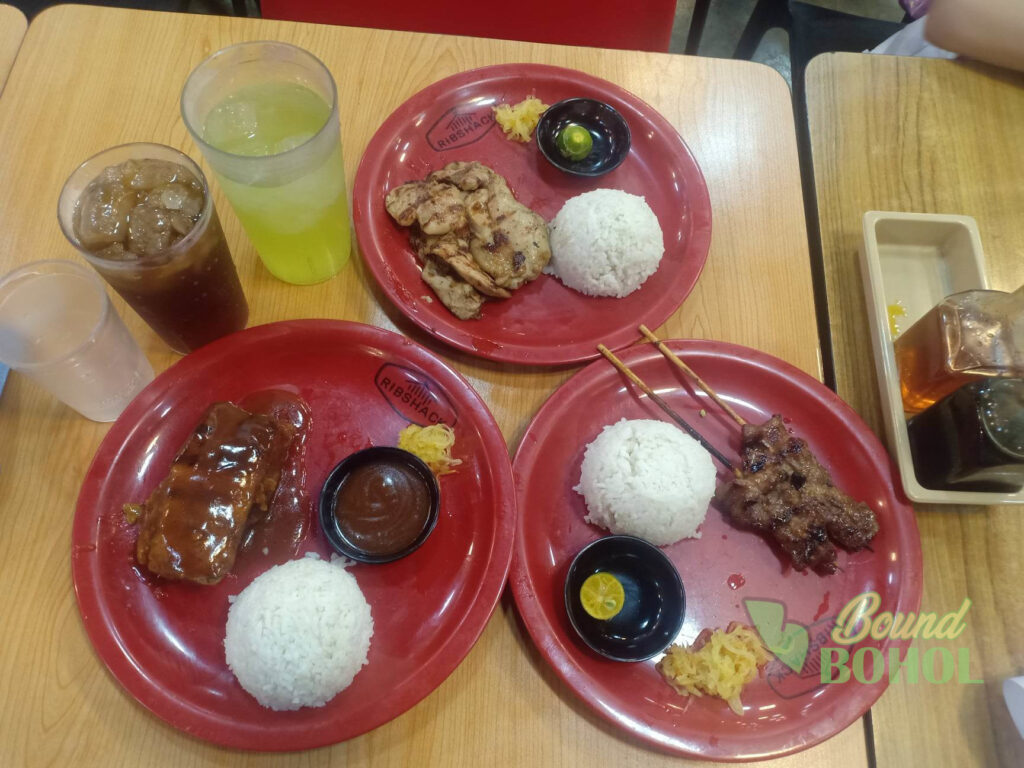 We are eyeing on other foods also on their menu. Maybe spareribs and kebab. And, kimchi also.
Ribshack is a good place to dine while you are at the Alturas Mall. If you are a fan of grilled foods and unlimited rice, then this place is perfect for you. Visit Ribshack at the second floor at the Alturas Mall in Tagbilaran City, Bohol.