Sandingan Island in Loon, Bohol, is approximately 36 kilometers from Tagbilaran City with a travel time of about an hour. Since Sandingan is an island, it is surrounded by beautiful white sand beaches and sand bars.
Isla de Sandingan beach resort is one of those popular white sand beaches in Sandingan Island. It is not only relaxing but offers a beautiful view of Cabilao Island.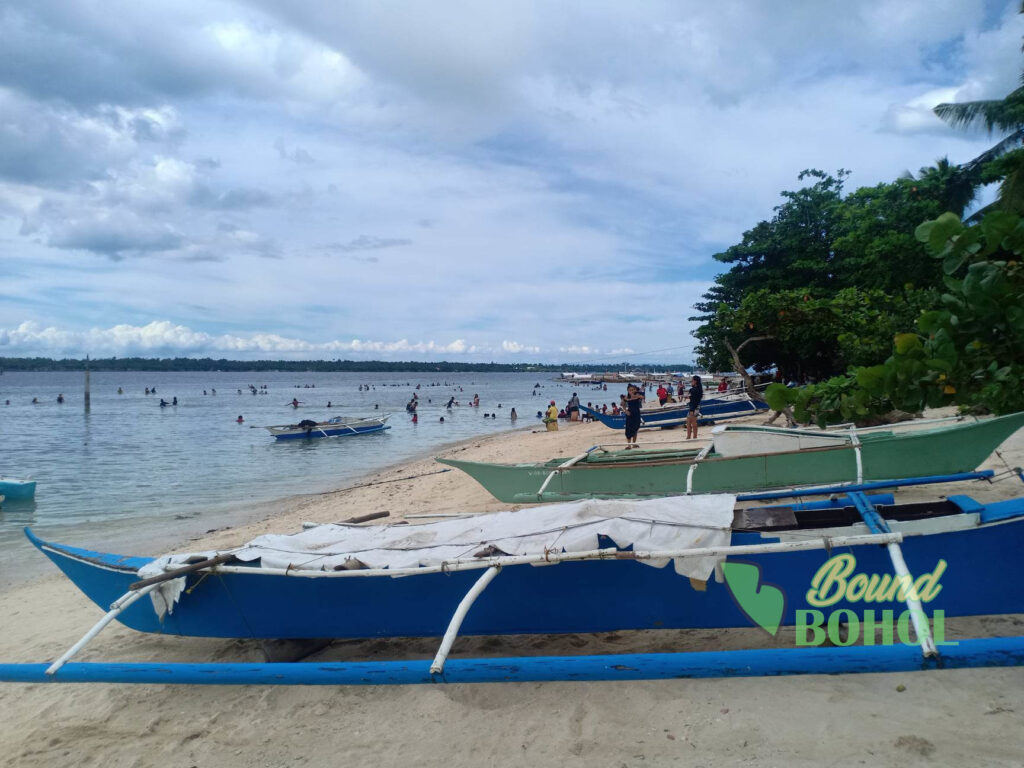 Location
Isla de Sandingan is located in Mocpoc Sur, Sandingan Island, Loon, Bohol just beside Mocpoc Wharf. When entering the island, take the left turn to Basdio. Before reaching the Mocpoc Wharf, you can see the Isla de Sandingan signage on the left side.
Cottage and Entrance Fee
Isla de Sandingan is a private resort so they are asking an entrance fee for each visitor. Several cottages are also available.
Entrance fee: P20 per head
Cottages:
P600 – good for groups of up to 10
P800 – good for groups of 10 to 20
P1000 – good for big groups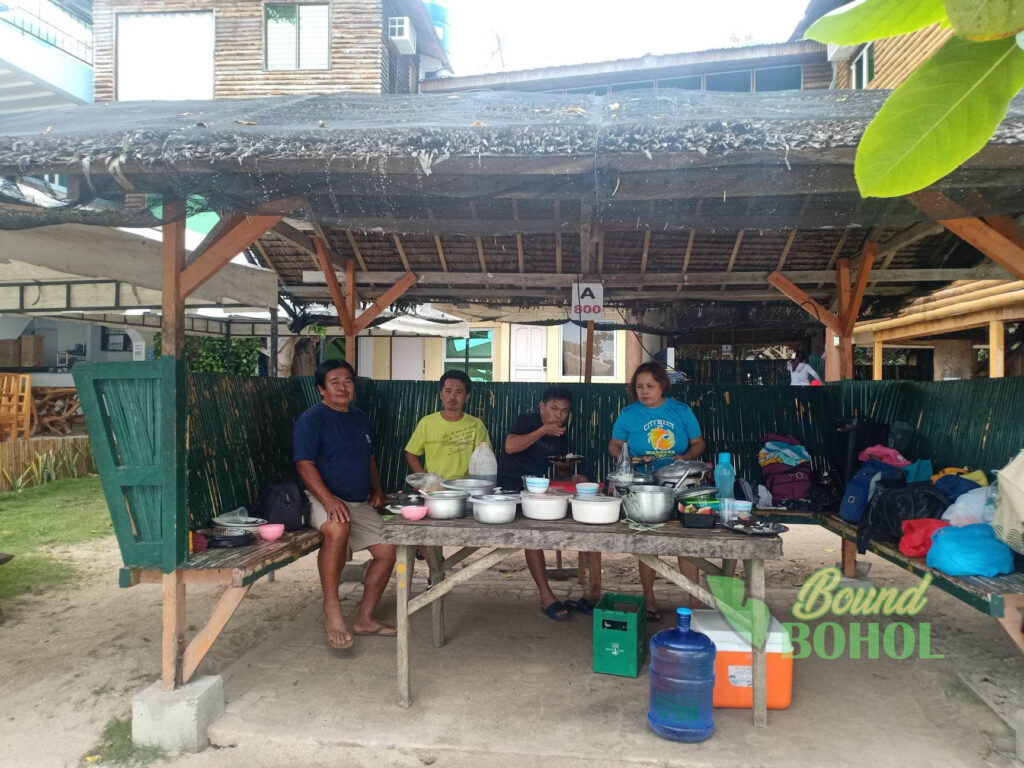 Things to Do Around
Isla de Sandingan offers a lot of things that you'll surely enjoy.
Beautiful white sand beach and clear water of the sea
Relaxing view of Cabilao Island
View of the boats going to and from Cabilao Island
Wide sand bar for various activities
Spacious parking area
Videoke for music lovers
Swings for relaxation
For renting overnight tree houses
Paddle boats
Venue for various events such as weddings and birthdays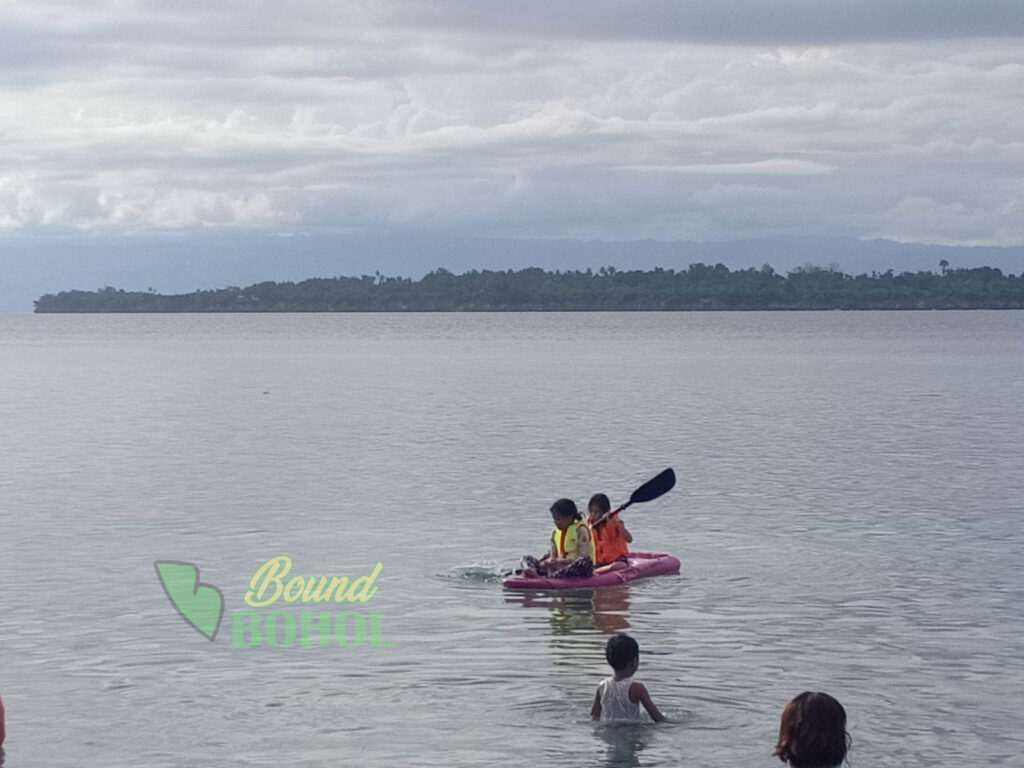 Personal Experience
Our visit at the beach resort was not planned ahead. Since we had some leftovers from the previous night's birthday party, we instantly decided to go to the beach. And, the island of Sandingan was our top choice. Since we have heard a lot of good feedbacks about Isla de Sandingan, we immediately packed up and drove all the way to the resort.
It was already lunch time when we arrived at the resort. There were a lot of vehicles already at the parking area but we still managed to park because they have wide space for parking. We were not sure if we still can get a cottage since it was already lunch time. But, there were a lot of available cottages. It might be because it was not on a weekend.
We immediately prepared our foods at the cottages. The kids immediately played at the white sand and the adults enjoyed the clear water of the sea.
We were surprised also because a batch of high school alumni was also there. Yes, the place is perfect for reunions. Actually, the big cottage was also occupied by a group who were also having their family reunion.
We enjoyed swimming at the beach while having some chitchats. The kids also enjoyed the paddle boat. It was almost dark when we left the resort.
How to Get There?
You may ride a jeep with route to Sandingan Island at the Cogon Terminal in Tagbilaran City. Travel time is about 1 hour. You may just ask the driver to drop you at Isla de Sandingan.
You may ride a motorcycle (habal-habal) from the Loon Public Market and ask the driver to take you to Isla de Sandingan. Fare may very depending on the negotiation with the driver.
If you have a car, take a road going to Calape from Loon Public Market to reach the junction to Sandingan Island. Once you reach an intersection, take a left turn to Basdio. Before reaching the Mocpoc Wharf, you can see the Isla de Sandingan signage on the left side.