Bilar Bohol Enchanted Zoological and Botanical Garden is now one of the most popular places to visit if you are traveling in Bohol. Tourists from various parts of the world are visiting this popular tourist attraction. This place offers a lot of beautiful plants and animals that will surely catch your attention. And, of course, the highlight of the Bilar Bohol Enchanted Garden is the world famous tarsier!
How to get here?
The Bilar Bohol Enchanted Zoological and Botanical Garden is located in Poblacion, Bilar, Bohol. You can easily find this place because the road going to this place is just in front of the town's municipal hall. From the national highway, it is only about 300 meters away.
Parking Area
Parking spaces are available outside of the Bohol Enchanted Garden. During peak time, mostly about 10AM to 1PM, a lot of tourists are coming so expect to be greeted with a lot of cars.
Entrance fee and lunch buffet
Before entering the garden, a small cubicle for entrance fee payment is set up. Bohol Enchanted Garden also offers buffet lunch.
Entrance Fee:
P120 – for adults
P95 – for children 6 to 9 years old
free – children below 6 years old
Lunch buffet – P350 per person.
What to expect inside the Bilar Bohol Enchanted Zoological and Botanical Garden?
1. Huge "I <thumbs up> Bilar Bohol Enchanted" display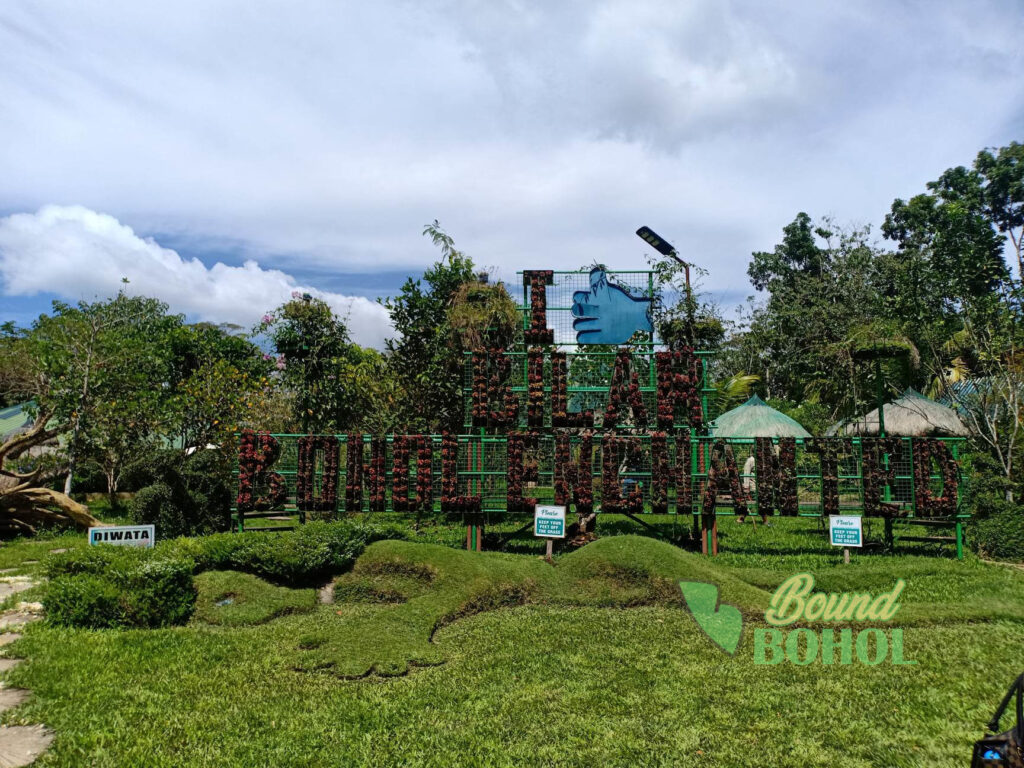 2. Pass through tunnel of plants to reach the souvenir shop and snacks area
3. Villas for the lunch buffet
4. Mythical creatures
5. Various giant figures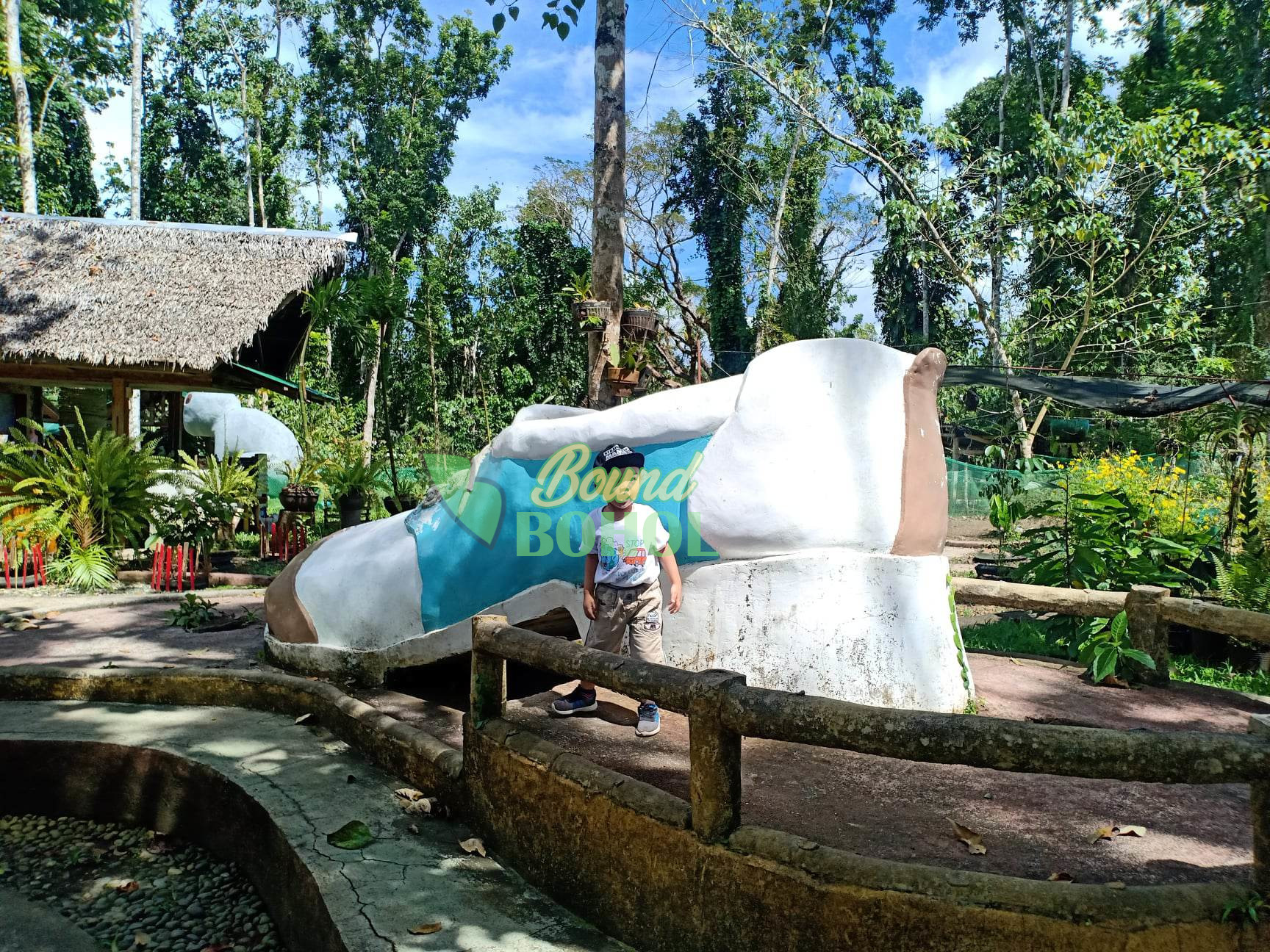 6. Tarsier sanctuary
7. Butterfly viewing – preserved butterflies and larva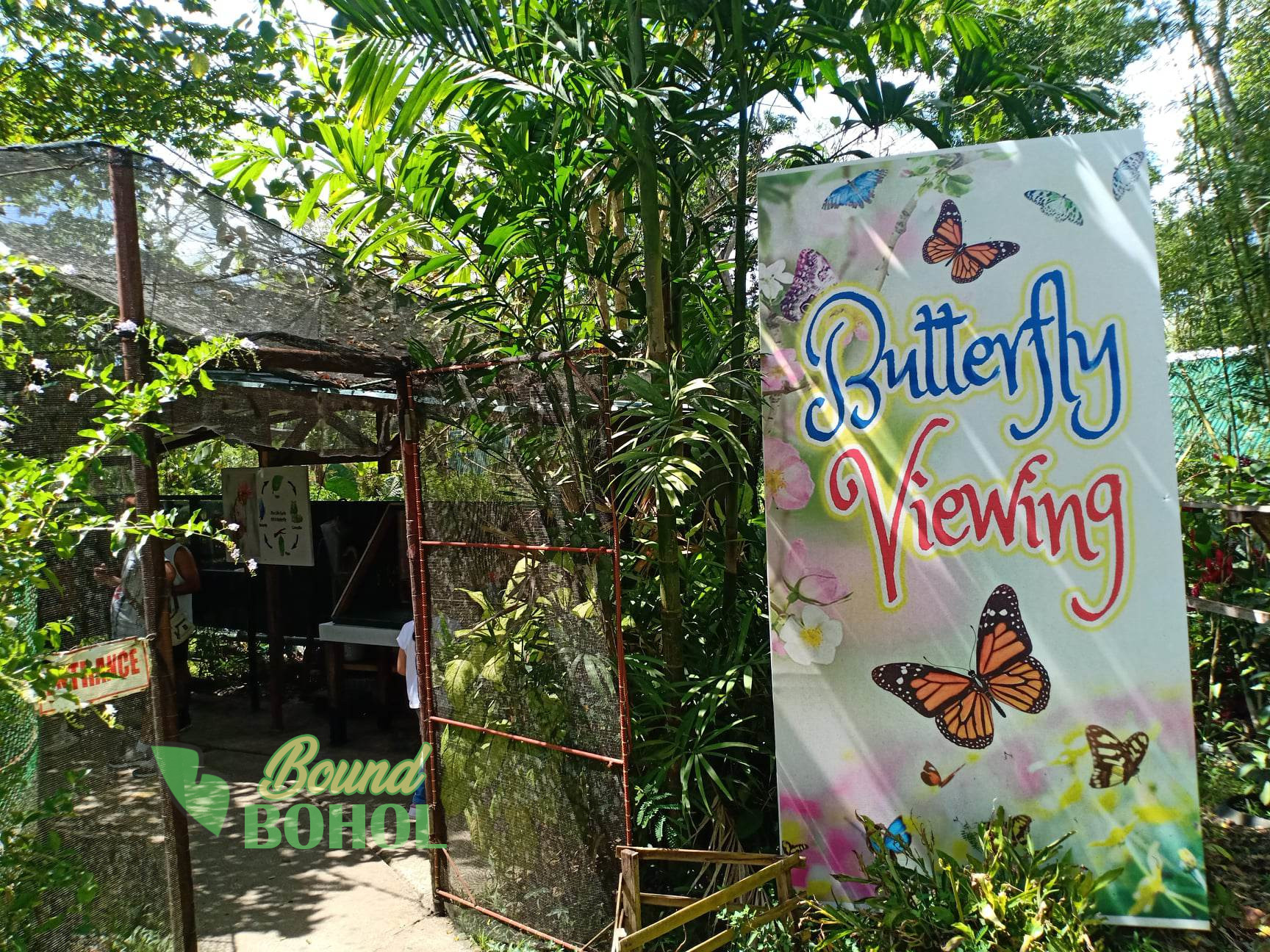 8. Tunnel tour – There is a separate payment of P10 for the entrance fee of the tunnel tour. The tunnel is made of cyclone fence to separate the animals from the tourists.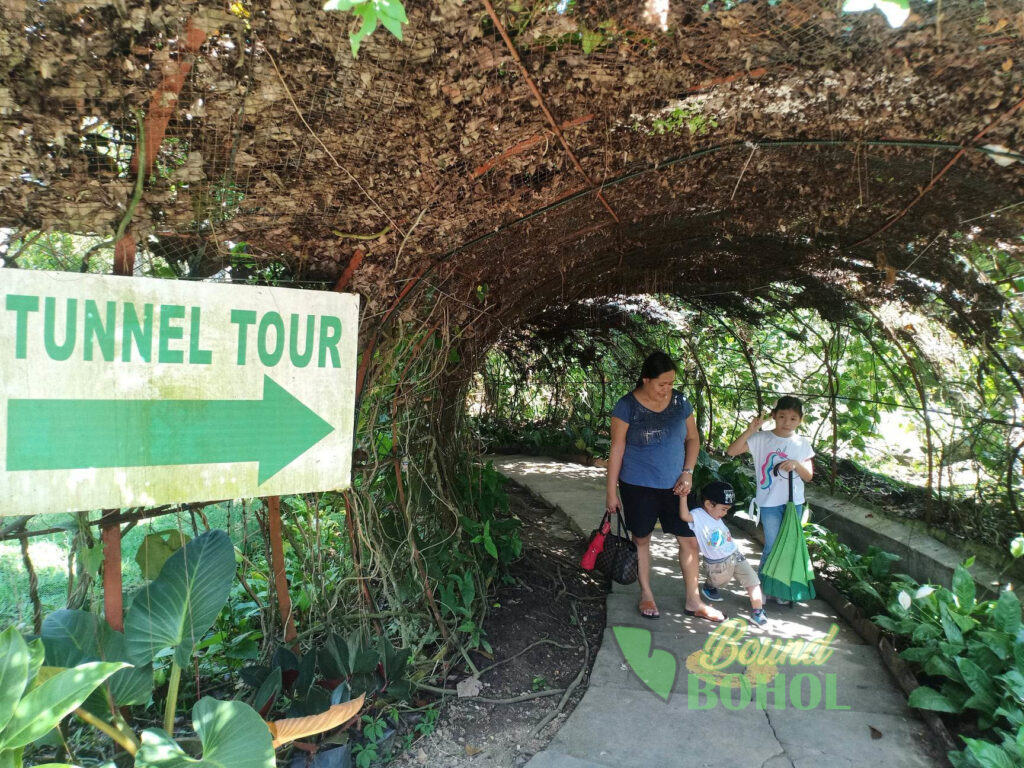 9. Various animals while having the tunnel tour like turkey, monkey, eagle, guinea pigs, parrots, owl, birds, turtles,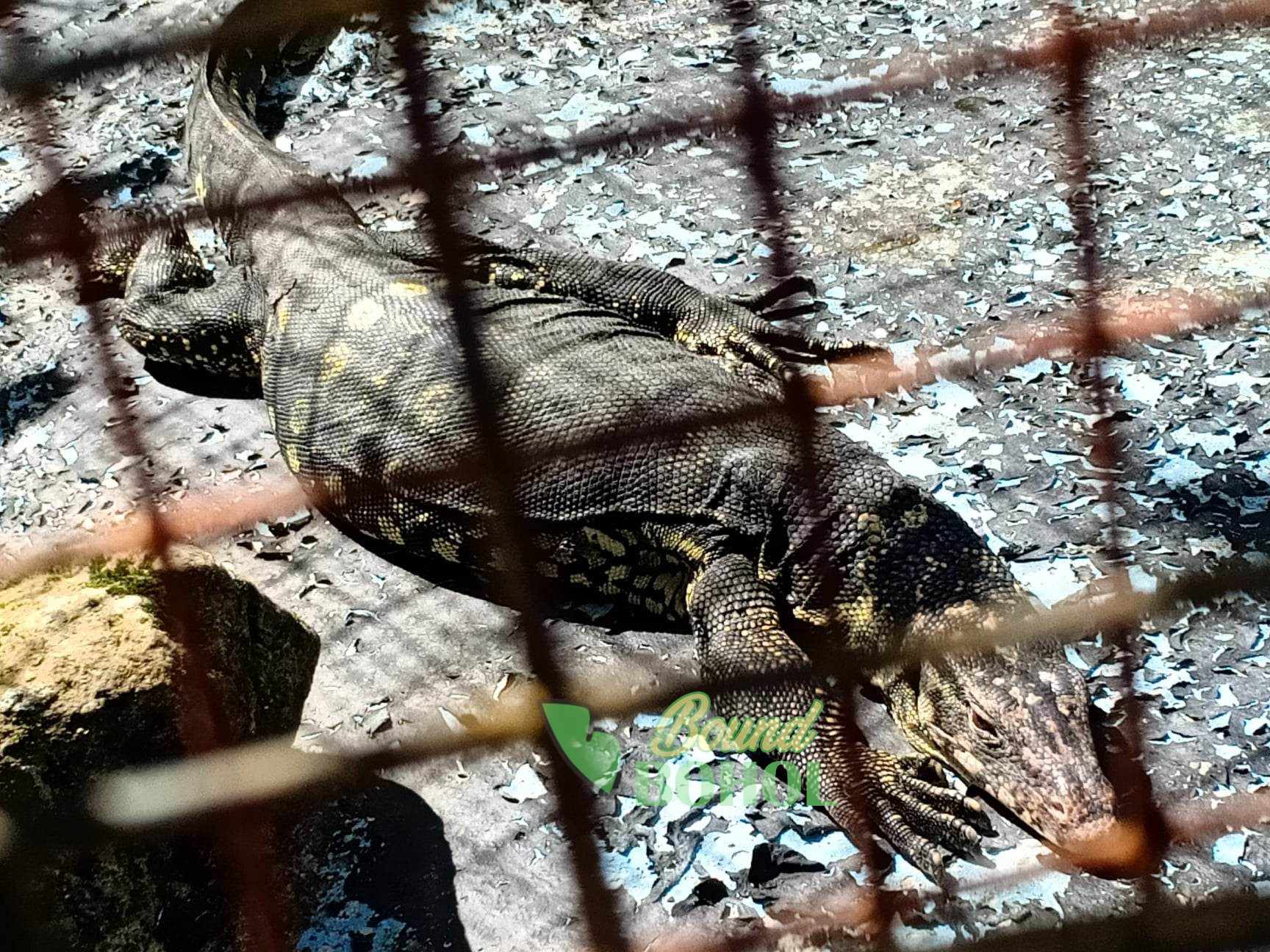 10. Bahay Kubo with Bayanihan
11. Plants formed into animal figures (carabaos and bears)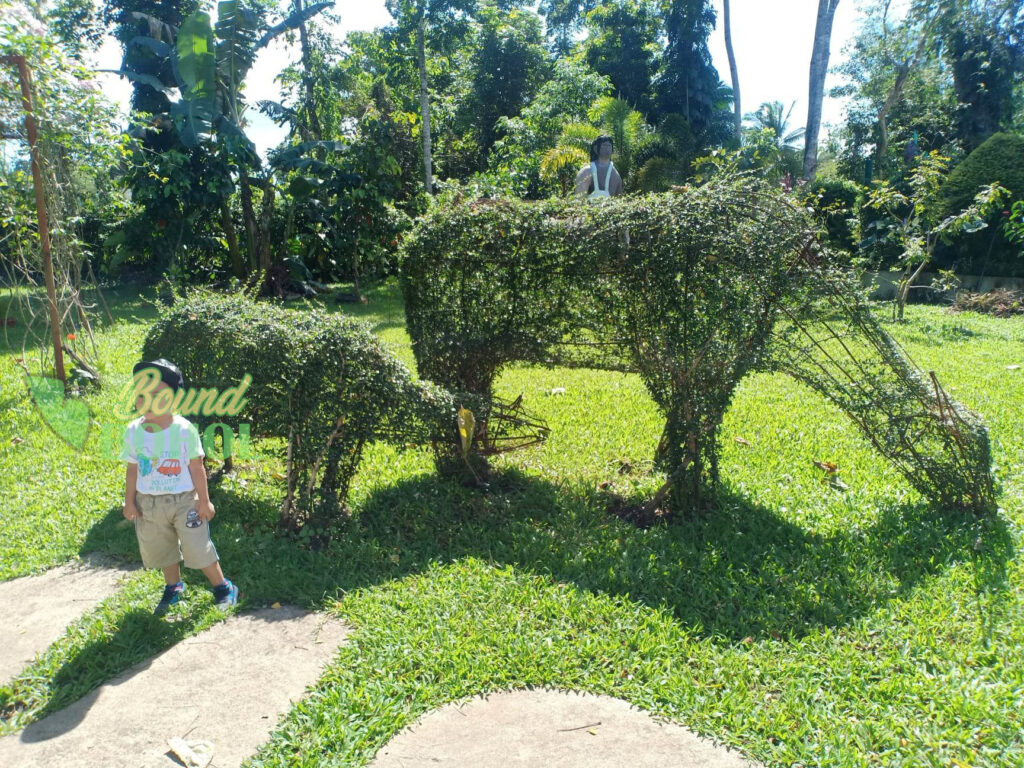 12. Structures showcasing filipino traditions like putting one's hand to the forehead (pagmamano)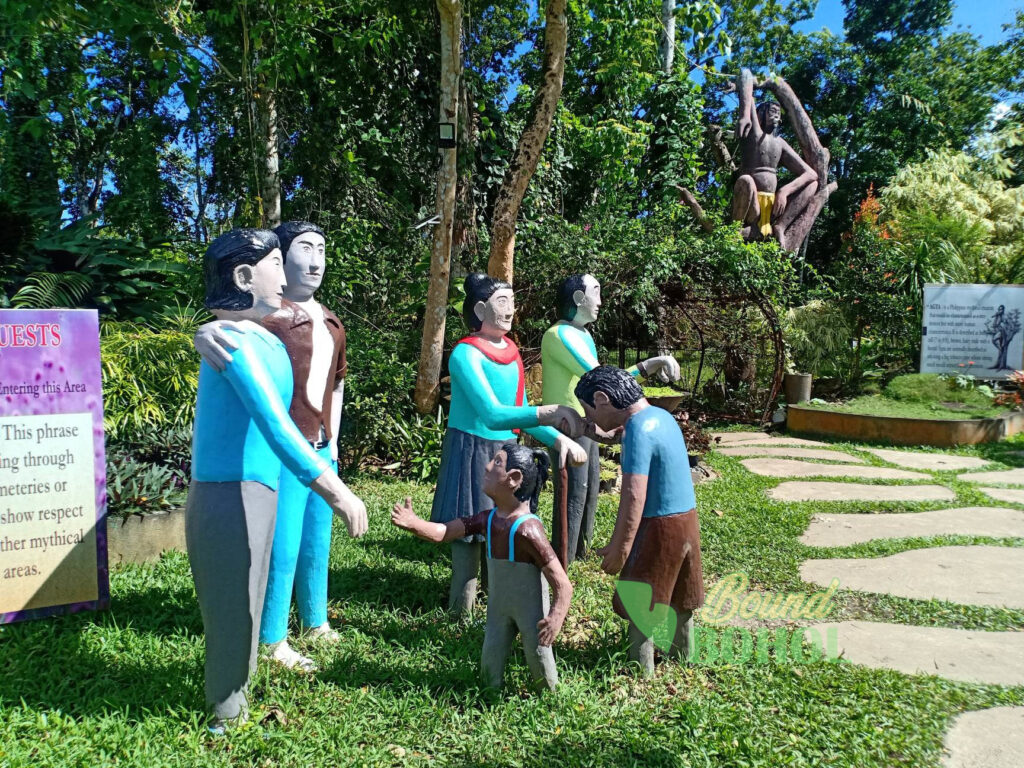 13. Souvenir shop – The tunnel tour ended at the souvenir shop.
14. Big "BOHOL enchanted Philippines" display for picture taking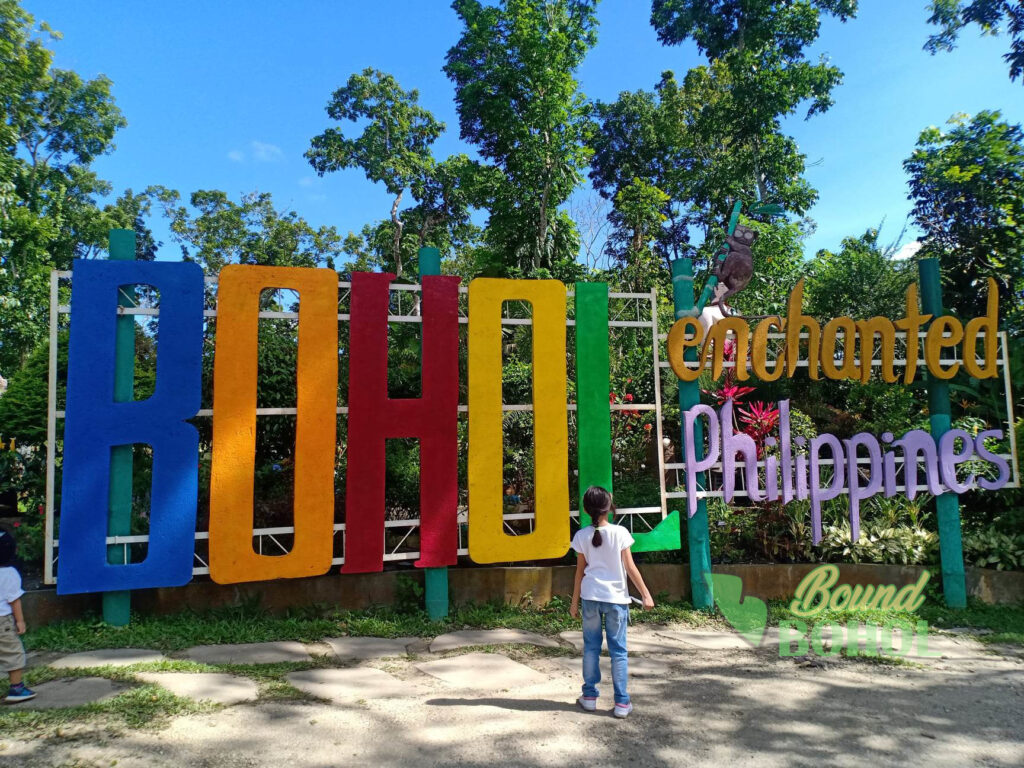 15. Souvenir shop
16. Snacks area
17. Comfort rooms
18. Stress wall – This is a unique experience since you have to throw a bottle into a wall to release your anger and stress. Each bottle is P20.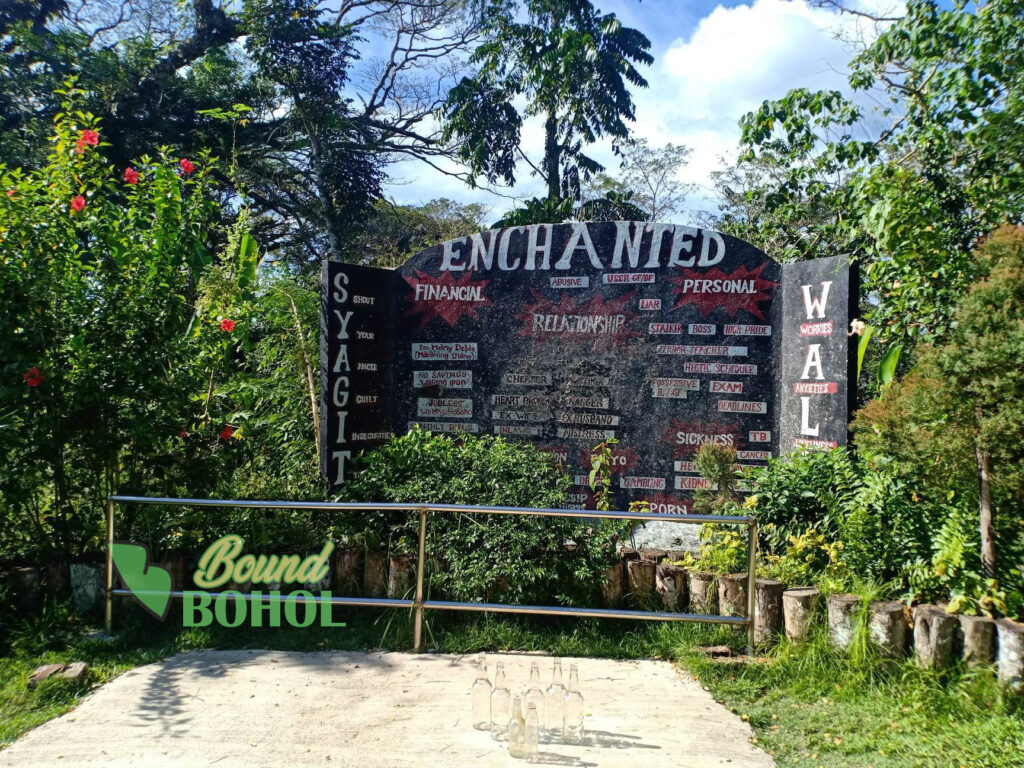 With this list of available attractions and things to do inside the Bohol Enchanted Zoological and Botanical Garden, it is best to allocate more time at the place. 2 hours may be enough to truly enjoy all of the items on our list.